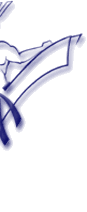 Dragon School of Tae Kwon Do

Looking for self-defense, fitness, confidence or discipline? Tae Kwon Do is a great choice. Come train your body and your mind with our experienced instructors.

Tae Kwon Do is a Korean martial art that stresses flexibility and kicking. This martial art is not just for guys - it's a great style for women and girls to try! Our school teaches a traditional style that emphasizes discipline, self-control and respect in a positive learning environment.

Founded in Richardson, TX in 1976, Dragon School has been providing quality martial arts training for thirty years.

Latest News: November 25, 2013

Mark Your Calendars!

No Class on Tuesday, November 26th.
No Class on Thursday, November 28th.
Last Test of the Year on Tuesday, December 17th.
Holiday Party on Thursday, December 19th.
Classes Start Again on January 7, 2014.

Dragon School Gift Shop - Buy gifts with the Dragon School Logo!
Welcome visitor #